The great Cycleexif says:
The term 'custom bicycle' can have two different meanings, but both are correct. One definition refers to the hand built frame that's assembled from materials such as steel, titanium, composite fibers, wood or even bamboo. The other refers to bikes that are the product of the modular nature of their components and accessories.
Just wanted to remind anyone whose interested, of a new series of posts now tagged "Bike Bling" celebrating the different ways you can build a custom bicycle (according to the latter of the two definitions above) using any number of parts and accessories with the result of making your bike the only one like it in the world. Get blinging!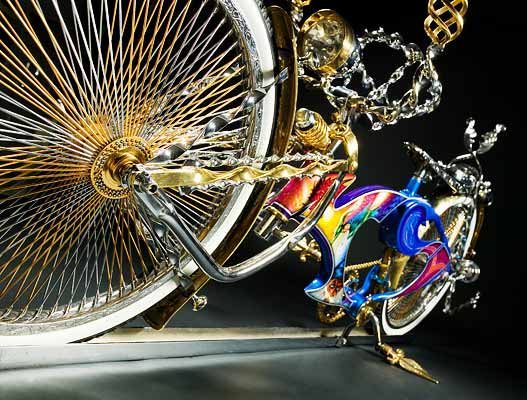 (via Texas Tech Uni)